Double glazing information you should know
A double glazed window is a complex engineering system, which aims at solving many problems: protection from penetration, protection from draught, protection from UV and infrared radiation, i.e. harmful sunlight, protection from noise, keeping warm in winter and providing comfort in summer. But, the main task of glazing, including double glazing, is to provide thermal insulation of buildings, to reduce the amount of heat loss. The use of such constructions reduces heat loss and creates an atmosphere of comfort, the most favourable environment for living, working and leisure.
Double glazing is often called insulating glazing or sealed glazing. Through single glazing considerable heat loss occurs across the entire perimeter of the glazing and this figure is often as high as 40-45 m2. Given that modern house designs have a larger floor area, the figure increases accordingly. An economic analysis of double pane windows in Australia showed how proper insulation of individual rooms and the house as a whole increases energy efficiency, therefore saves on heating costs, and improves the comfort of living in general. Dual glazed window is a universal solution for every climate!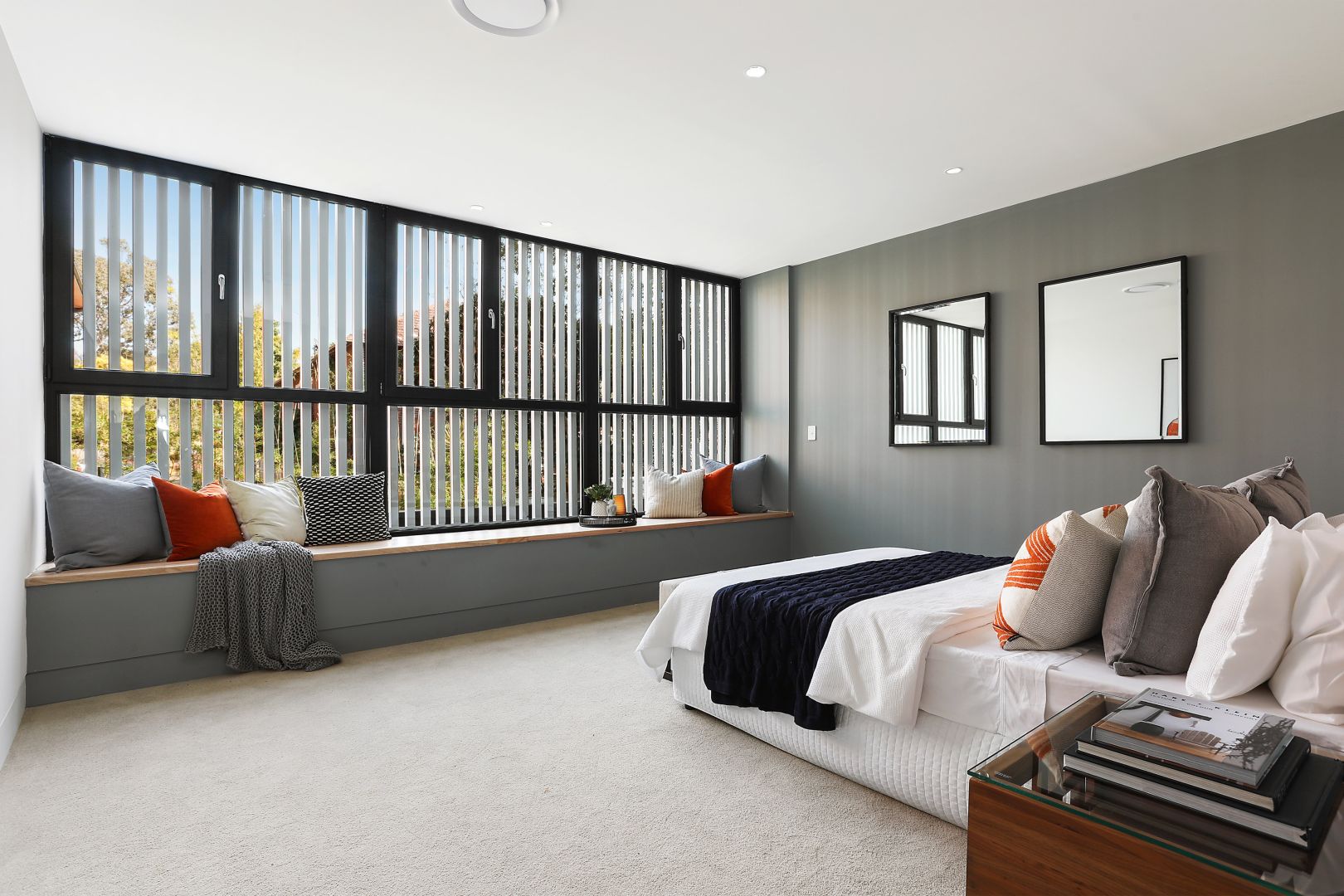 What are the double glazed windows and do double glazed windows keep heat out?
And another question is how do double glazed windows save energy. Double glazing consists of two panes of different thicknesses and coatings, depending on the customer's purposes and needs. The space in between the panes is filled with inert gas and sealed with a distance frame. This is the igu windows definition actually. The individual advantages of inert gas used in double glazing as a filling material for the glazing gap are discussed in this review. The function of double glazing construction is to trap a stationary layer of gas between the panes. This principle also works in insulating walls, for example. In this way, resistance to heat exchange is shown. It is, in fact, vacuum glazing, bearing better energy efficiency characteristics. On the laboratory floor was studied the U value, i.e. the heat flux of 1 Watt which goes through a square meter of glazing at a certain temperature difference inside and outside and constitutes the heat transfer coefficient, reached 1.9 and therefore showed the efficiency of dg windows.
Double glazing has a well-reinforced profile, which increases the durability of the structure. The glazing itself can be made of different types of glass. If you need to solve the problem of noise insulation, then pay attention to magnetron coating, if the purpose of buying a window is to protect against intrusion the impact-resistant glass is suitable. Considering that it will be a double glazed section, i.e. double glazing, these values will double. Generally speaking, to buy a single glazing makes sense when it comes to a flat in the quietest region with the calmest climate. Double glazing is the golden mean of all existing insulating glass constructions.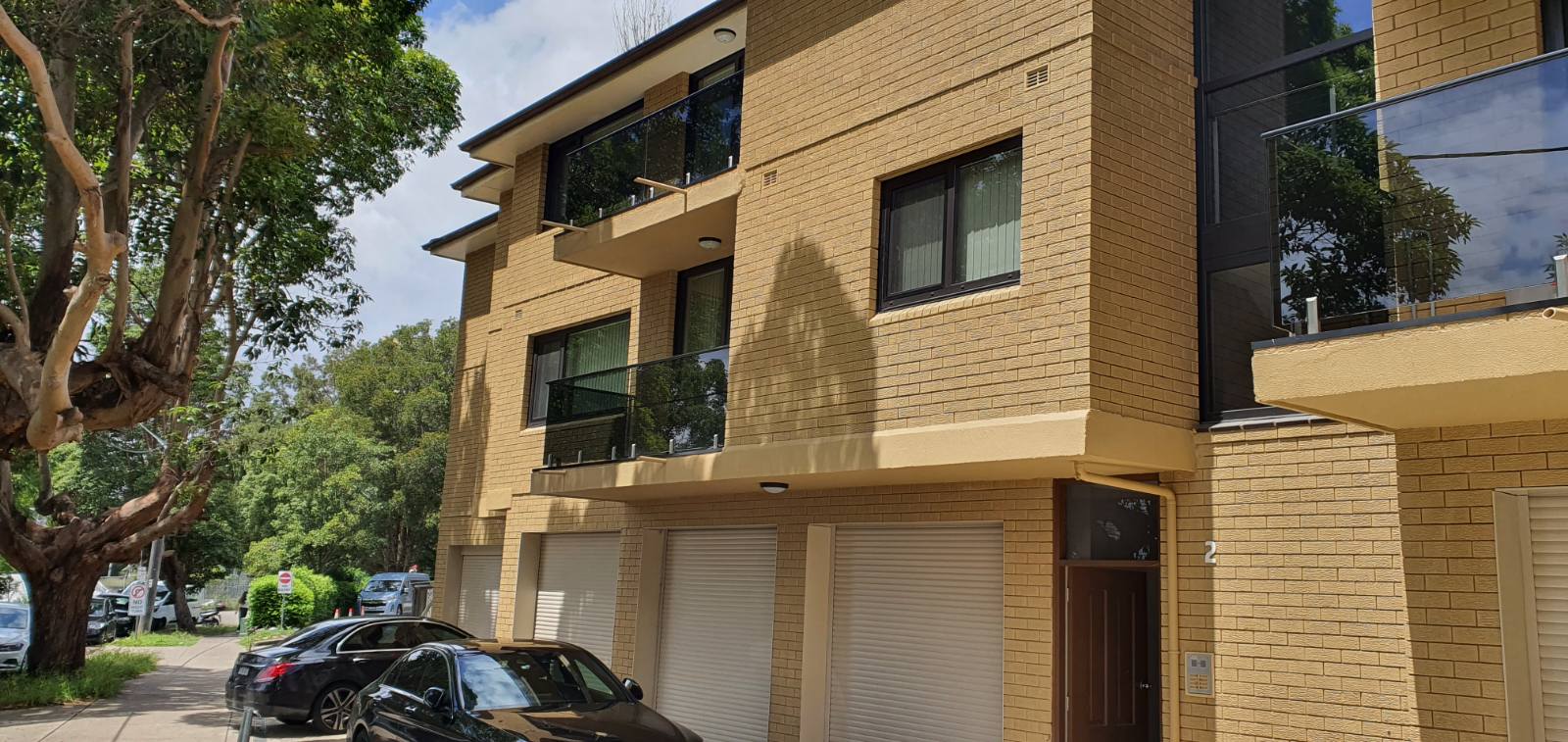 Double glazing meaning
It was stated at the beginning of the article that a window performs many tasks and needs to be multifunctional. Double glazing meets these requirements through the use of Low E glazing, among others. In addition, ViridianGlass is used, which meets the highest technical standards. But one factor that has a direct impact on the quality of the window, especially when we are talking about large double glazed units, is the sealing rubbers that form the sealing circuits. They must not only have sufficient elasticity, flexibility and softness, but they must also retain these properties for a long time, for decades. Next, after the seals, when manufacturing double glazing, special attention is paid to the hardware. It is not just any latch, which from the outside looks the same, because it performs the function, as we think again, of opening and closing. And so it is. But it is a complicated mechanism, which is responsible for opening and closing 5-6 locks with one turn of a handle of a double glazed window. Therefore hardware is a complex, multi-component system. Therefore the hardware has to withstand a large number of openings and the weight of the window sash. Perfect hardware is an advantage double glazing.
Double glazing is then of high quality, which goes through a high-quality assembly process. This is a production process that involves the use of profile equipment. And this is one of the advantages of double glazing we are manufactured. Double glazing meets all of the above requirements and therefore fulfils the objective of comprehensive and multi-factor room protection.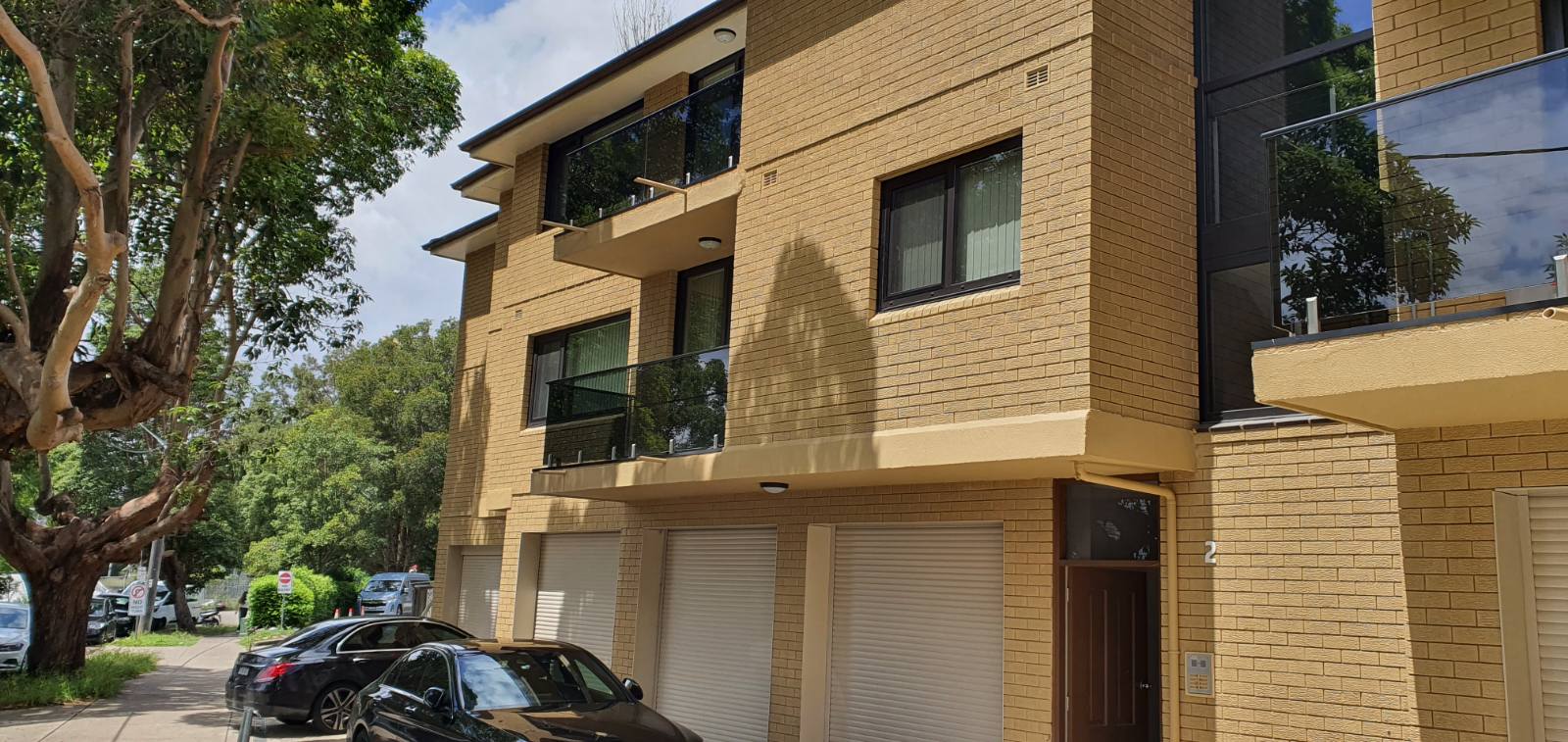 The cost is a double glazed windows benefit
The cost of double glazing is most advantageous for all the benefits it provides: noise insulation, reduced heat loss, air tightness, security guarantee and so on. The price varies depending on the class of the profile and the coating used in the production process. The class of profile in igu glass panels, in turn, depends on the number of chambers: two, three, four or more. Whichever profile you choose, you can be sure that in any case the double glazed igu window will be made of high quality raw materials and equipped with high quality fittings. However, there are differences between the number of chambers and the price accordingly.
Depending on how many chambers are in a glazing unit, it is possible to estimate its noise-absorbing capability and to determine how do double glazed windows work; the functional glazing coating determines its light-transmitting capability, its ability to neutralise solar ultraviolet radiation and increase the thermal energy in the room these all are indicators of the efficiency of the glass or coating it is equipped with, but double glazed unit thickness is important factor too. Double glazing has a good ability to fill a room with natural light, but sometimes the client wants to neutralize this factor and uses tinted glass. Several methods are used to apply the tinted vacuum coating, the most popular being:
pyrolysis method;
magnetron high-speed method;
ion-plasma technology.
Magnetron coating increases noise absorption. These are the factors that will determine the price of double glazing.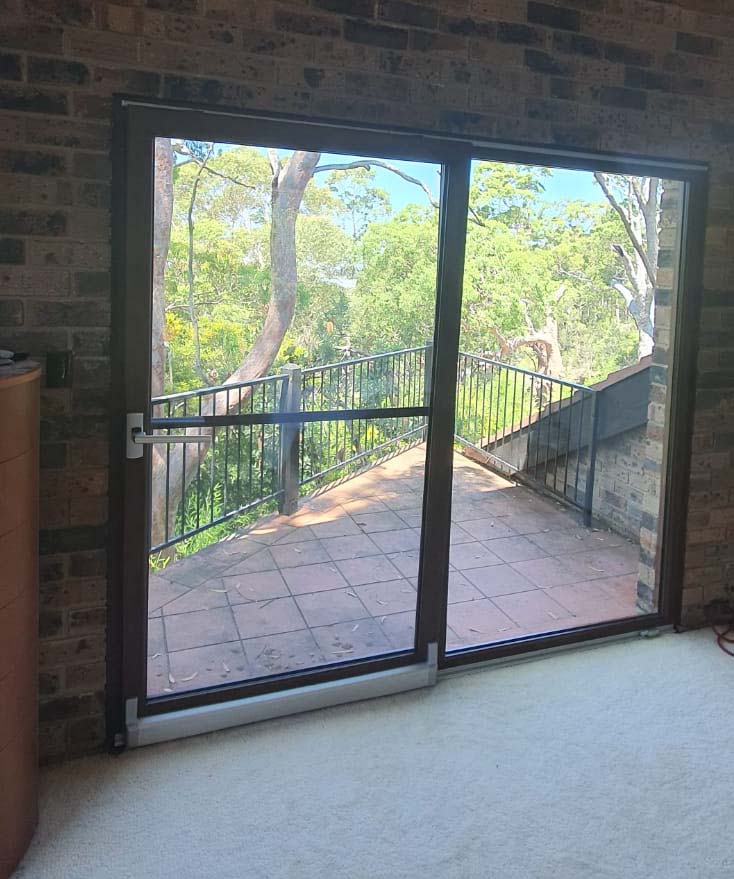 Advantages of double glazed windows in soundproofing
Now back to the question of filling the interglazing space with air or gas and how this affects soundproofing. Sound propagates if there is nothing to stop it, so its penetration, advancement, depends on the density of the medium through which it propagates. A vacuum environment is the biggest obstacle to this, it does not allow sound waves to pass through at all. But a continuous vacuum is not used in the production of insulating glass units (igu), as the external pressure will contribute to its destruction. That is why the space is filled with gas, sometimes air, which is less effective. The inert gases are low conductors of sound waves compared to ordinary air; this is one of the properties of the gas-filled space and double glazed windows benefits and therefore an indicator of its efficiency. Due to this index, the vibrations of the outside glass in a double-glazed unit filled with such gases are transmitted to the inside glass to a small extent, and this prevents outside noise from penetrating into the room.
In addition to the inner glass space, the soundproofing is also influenced by the coating. In this case, it is the magnetron coating, which is multifunctional and is effectively involved in noise suppression in double glazed glass. Magnetron glass is glass to which several layers of metal oxides are deposited on one side using a vacuum method. This is called magnetron sputtering. Magnetron sputtering is currently the most modern and sophisticated method for manufacturing high quality glass. The process itself takes place at a molecular level and in combination with the filled in space between the panes, the noise insulation value is doubled. And, in particular, this is where the benefits of double glazing also lie.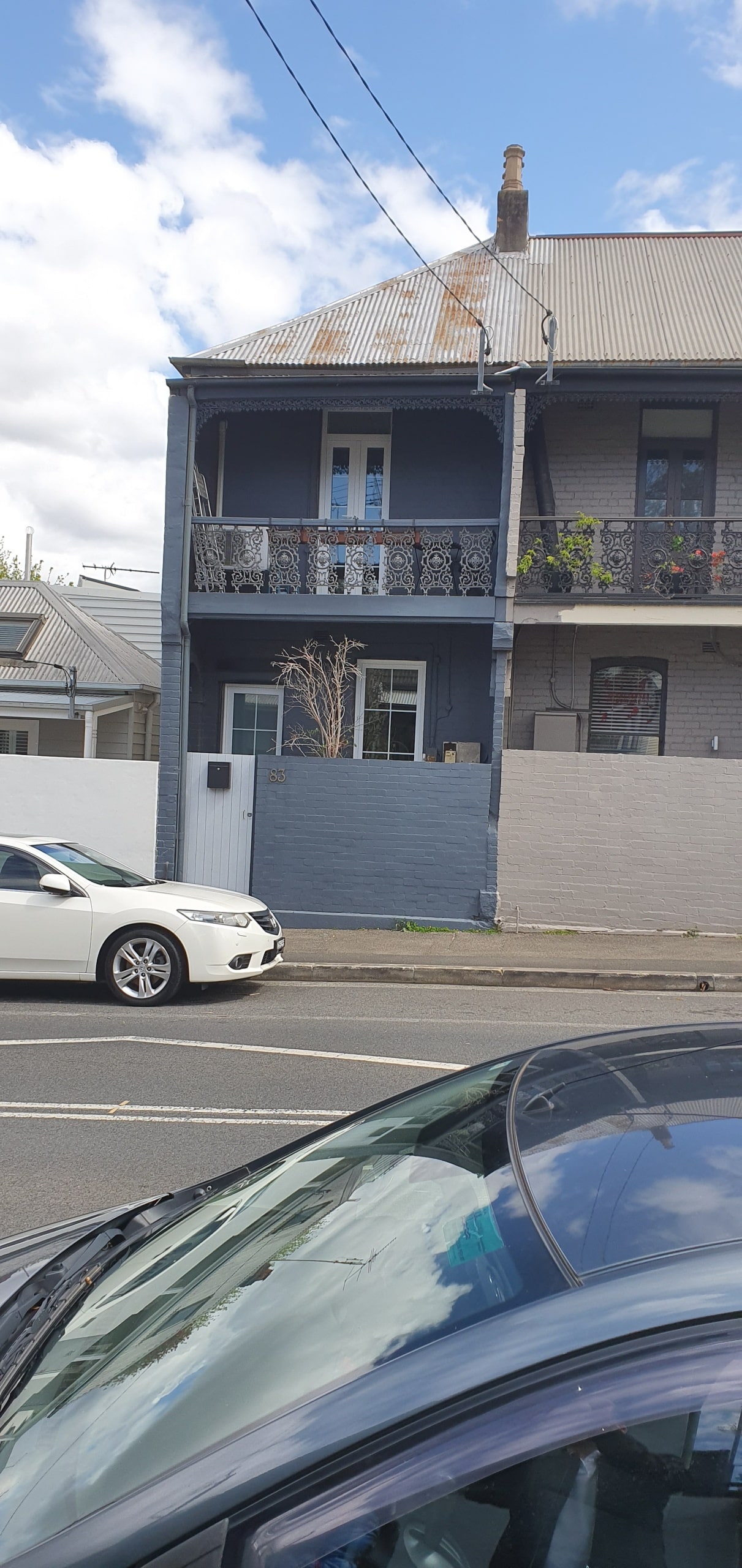 How are double pane windows made?
What does double glazed windows mean has been already explained before. And now it is worth to say about the sequence of manufacturing. In order to achieve high quality of insulating glass units, it is necessary to strictly follow all technological requirements and conditions of the process, to carry out quality control at each stage of two pane glass production. The following points are particularly important:
Concrete and precise cutting of glass (the accuracy is defined according to STATE STANDARD and deviations of not more than 1 mm are allowed);
careful edge processing;
careful attention during glass washing and subsequent viewing of the dried glass on a special table which is illuminated from below by high-power production lights. This also explains why are double glazed windows good;
assembly of the insulating glass units in compliance with the requirements for their sealing, using high-quality components, starting with glass, molecular sieve (silica gel) and ending with sealants.
Double glazing consists of three panes of glass, which are placed in a single pre-reinforced frame. The glass spacing is influenced firstly by the requirements for noise and heat insulation factors. Secondly, the distances are calculated on the basis of the structure. These are not all the processes that go into the production and can explain what is double glazing, but they are the ones that are given the highest priority.
Today, window systems may be fitted with various types of glass, varying in thickness, tinting and energy-saving properties. An important consideration is what tasks the glazing should fulfil, as well as the differences between the technical and performance characteristics of the room, the individual requirements of the users and the constructional design of the building. It can be said that the article describes in detail double glazed windows meaning.
More over advantages of double glazed windows in that it is made with different types of glass: laminated glass or triplex, fire-resistant or reinforced glass, coloured glass (tinted), solar glass, tempered glass, energy-saving glass, selective glass, decorative (patterned) glass.
So what does double glazing do? It protects and creates comfort and gives the façade an aesthetic finish. And there are no disadvantages of double glazed windows!