We manufacture high-tech uPVC windows with top-quality SIEGENIA fittings, which have a flawless service life and retain their technical characteristics over a very long period. With our windows you will have absolute comfort in your home, which means optimum, healthy surroundings with regard to atmosphere and tranquility. This means that your home is always fresh, always warm in winter and cool in summer, the air circulation ensures adequate oxygenation, excellent noise insulation prevents disturbing outside sounds from penetrating the house, flat or office, and your monthly bills do not exceed the acceptable level or put a strain on your budget. 
However, what happens if the windows are not properly maintained? If neglected, the upvc window will quickly reach the end of its service life as one by one its components will fail. To prevent this from happening you need to follow the simplest recommendations for the care of your plastic windows. Adhere to them and you will not have to worry about having to replace your windows soon due to your negligence.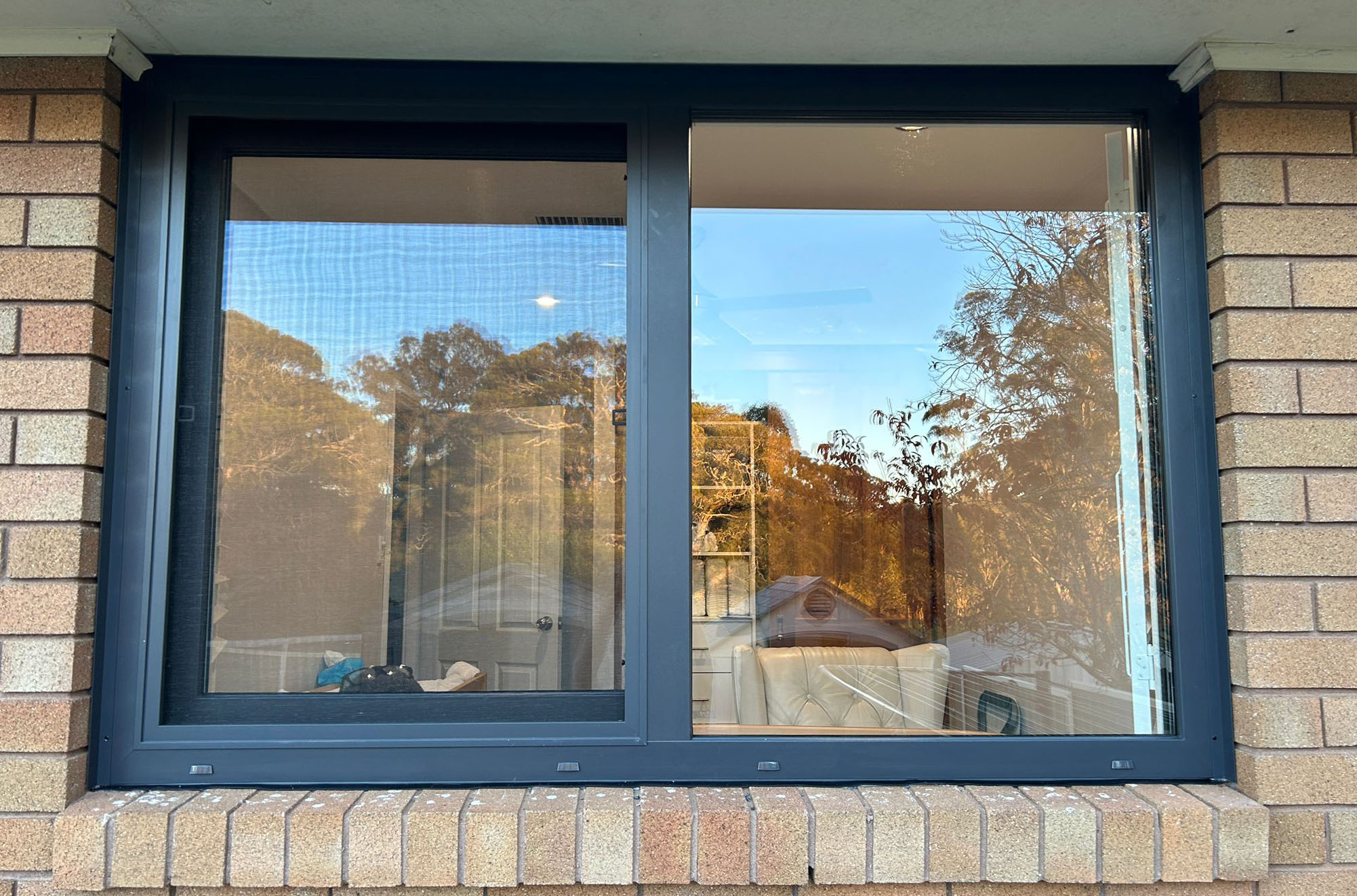 How do you need to keep hardware and gaskets clean?
This is the most frequent question because it is the hardware that ensures proper functioning of configurations (ventilation, opening/closing, sliding/tilting/turning). This is a multi-part element with many locks and fasteners, so there is no risk of your home, flat or office being broken into. However, it is a non-removable element, while it equips the entire perimeter of the window on the inside. In order to properly maintain the hardware you will need the following items and actions:
A set of brushes that can be used to remove clogged dust and dirt that gets on the surfaces during ventilation, for example. These can even be paint and drawing brushes. You won't have any trouble finding local handy items.

Products to remove stubborn dirt. Use non-aggressive, alkali- and acid-free liquids and sprays with a neutral pH level and soft sponges. Do not use abrasive agents (powders, etc.) as they can scratch the smooth surface of the metal. If you use grease in spray form, do not spray it directly, but from a short distance. Normal oil without a spray gun should be spread by moving the window handle (as if you were opening and closing the sash). A couple of drops of oil on each part will be enough.

Lubricants for hardware. There are special sprays and oily liquids for this purpose, specifically for the care of windows and fittings. However, you can also use ordinary machine oil to lubricate the hardware elements. This is a synthetic product that covers them perfectly, ensuring smooth and soft function of fasteners and fittings. 

Lubricate the gaskets. You should clean it once a year using a damp cloth and wipe it with a special product to keep its elasticity and water repellency. We recommend using a well-absorbent cloth for cleaning.
We recommend using the illustrated window construction guide for ease and convenience in the process of cleaning and cleaning windows. In this way, you will see exactly what needs to be cleaned, which elements need to be given more attention (which are at the back or at a lower level inside the profile from other components).
Not only is window cleaning important, but also regular checking of your window, checking for blockages and stains and then removing them in time. Regularity in this matter is very important. The reason grease rubs off on metal elements is the same reason why windows become less clean. This is the settling of dust and dirt. That is why timely cleaning is so important for the long-term function of the windows. We ensure quality window fabrication, installation and fitting, and you take proper care of your windows.  As you have already understood from the above, no special window care systems are required. The main thing is to be attentive and to have the right tools.
Need a consultation?
Our operators will answer any questions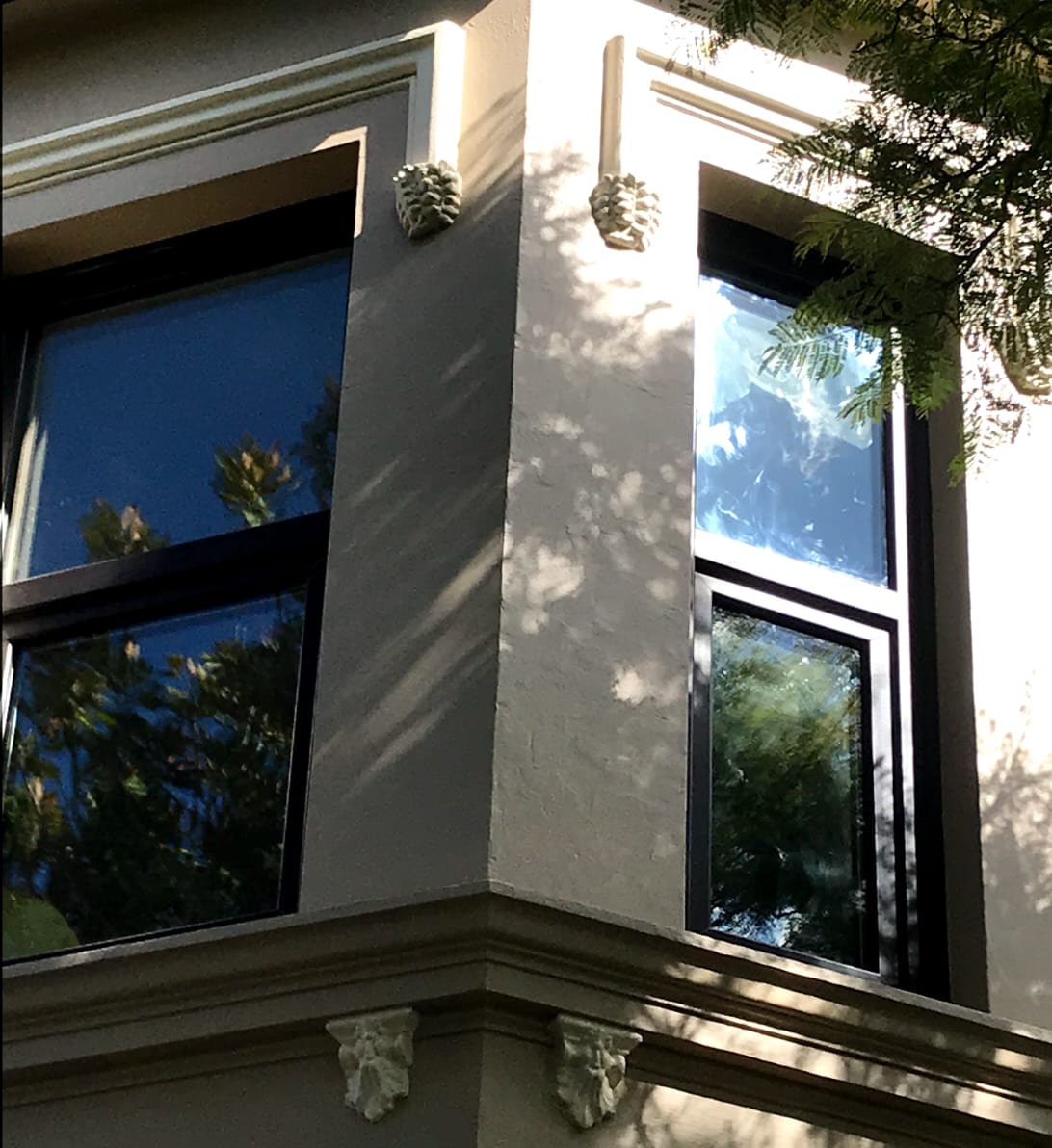 How to take care of the glazing?
The surface of the uPVC Double-Glazed window does not require any special care. Virtually all of our windows have special Low-E coating that acts as noise insulation, energy efficiency and protection against harmful sunlight. You can read about it in the relevant section of our website. The coating is located on the inside of the insulating glass unit, so there is no need to worry about how to properly care for it. 
There is no need to put much effort and knowledge in caring for glass: just like for fittings, don't use aggressive (alkaline, acid) or abrasive substances (powders etc.). Glass sprays and aerosols are excellent for this purpose. 
If you keep your window and gaskets clean and keep your fittings lubricated you will not only keep your window in good condition but you will also keep it in good condition for a much longer period of time. If you have any questions, contact our manager and he will give you all the advice you need on how to look after your uPVC windows.
Contact us today to find out how Prestige Plus specialists can help you solve your problem