Tilt And Slide Windows - The Best Solution for Small Square Footage
If your apartment or home isn't large and do not assume the installation of dimensional attributes, window openings will look best with Tilt And Slide windows. They can be fully opened by sliding or tilting inward for effective ventilation. Tilt And Slide windows provide good soundproofing, reliable protection. In addition, products look stylish and harmonious in a facade composition. The window operating mechanism is such that they are easy to manipulate, switching to the desired mode.
Buying windows in our company, you do not just buy high quality windows; you get the highest quality service and carefree future!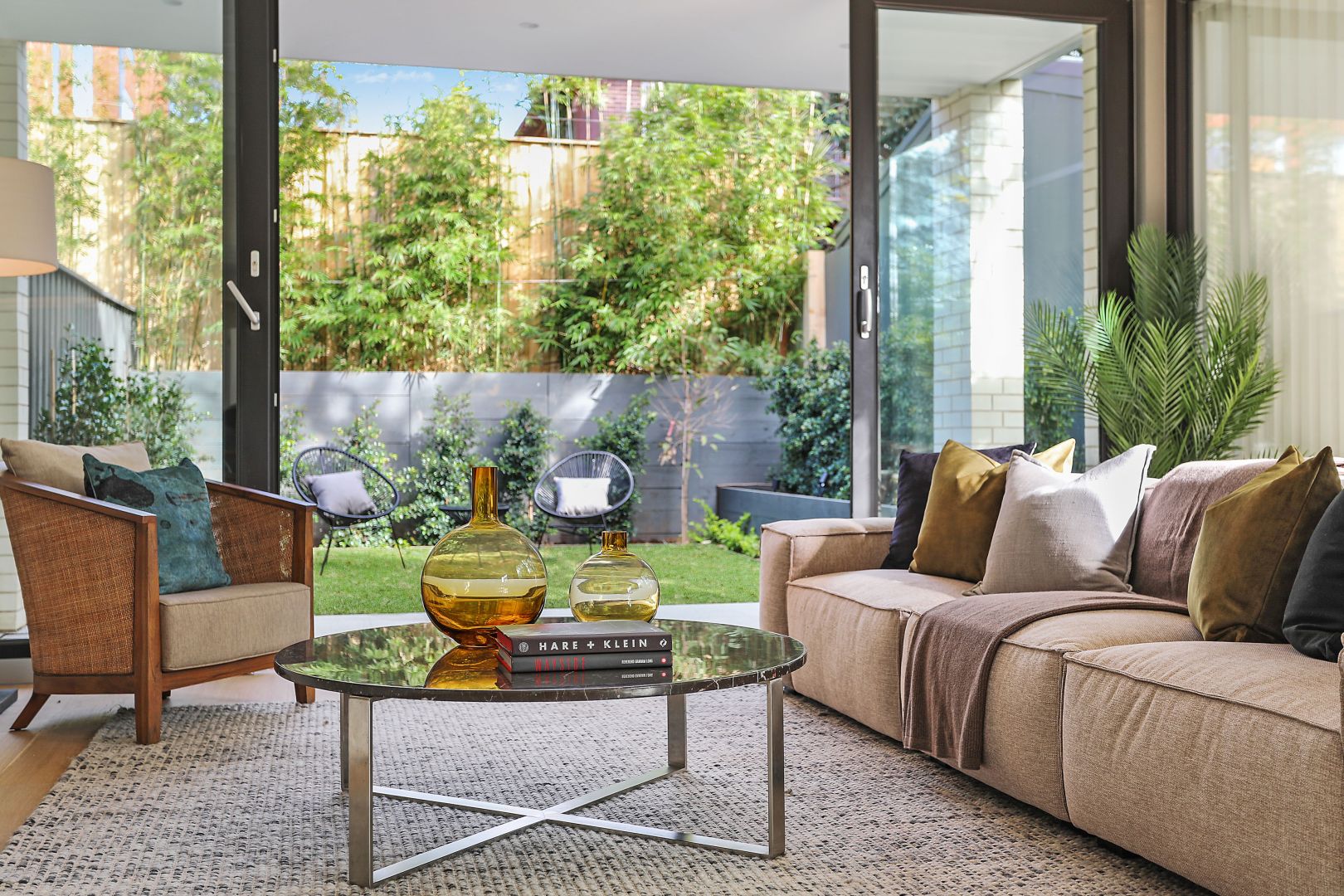 Tilt And Slide windows are produced in accordance with the latest design trends, the motto of which is comfort in the first place. Tilt And Slide windows have a simple operating mechanism that does not imply swinging, but parallel movement and the possibility of tilting, operated by one handle in a few modes. Such windows will be the best solution for small apartments, since their functionality involves a small range of action. In addition, they are beautiful enough to be a wonderful addition to a stylish interior.
Tilt And Slide window is a philosophy of efficiency
Tilt And Slide windows are very popular because of the way they operate. Parallel sliding is a very convenient mechanism that saves enough space. Space ergonomics is one of the objectives of efficient design. And with Tilt And Slide windows, it is also an eye-catcher.
Tilt and slide windows features
Easy to use
Tilt&Slide windows are easy to operate
Ergonomic
Tilt and slide windows take up minimal space, making easy to use it for your own purposes
Strength of materials
Plastic and hardware are made of quality raw materials and elements in accordance with the world standardization
Wide opportunities for glazing
Windows can be installed in any type of room
Wide size range
Nontypical sizes to meet our customers' requirements
Durability
Tilt & Slide windows are wearproof constructions, which ensure their longevity
Need a consultation?
Expert advice is important when choosing Tilt And Slide windows. Get in touch with our managers and they will help you make the right choice.
Tilt and slide windows colour options
The advantage of our tilt and slide windows production is that we can offer any colour solution, whether it is a noble natural wood lamination.
The final stage of interior fitting, renovation is glazing. Energy-saving, impact-resistant, soundproof windows of different degrees of protection these are the qualities of windows, which should provide comfort and security. We use the highest quality Viridianglass developed according to the most innovative technologies and meeting the highest world standards. Such elements ensure optimal penetration of sunlight, while maintaining the most comfortable temperature in the room.


Energy efficiency


Soundproofing


Safety
The energy efficiency of glazing is an important characteristic, as it is the quality that is responsible for indoor comfort. Warmth in winter and pleasant coolness in summer is provided by high quality glazing, which is able to retain heat, minimize the penetration of drafts, sunlight, condensation, when the thermal insulation remains at a high level for a long time. Viridian glass solves the problem of energy saving in any season. In any weather your house will be filled with a comfortable atmosphere. Viridian glass is made with the latest technology, which makes living in windy, arid or rainy region coziness.
One of the key factors in choosing quality glazing is noise reduction. Is it worth describing the benefits of quality soundproofing when a room in a noisy region is always dominated by silence and tranquility. Noise neutralization is ensured by thick glass and multi-layer magnetron coating; and high-tech equipment ensures precision manufacturing. Viridian glass is the latest word in high quality glazing, and if you want noise to stay outside your apartment, make the right choice for noise neutralization.
Reduced Rate of UV Fading
Windows should perform, among other things, a protective function, because the comfort of living directly depends on the feeling of safety. Protection glass, namely Impact-resistant glazing uses tempered, laminated security glass, with a vinyl reinforcing film. These components make the glazing strong, resistant to mechanical impacts and durable. Such security glazing provides a high level of protection against intrusion and burglary. By installing glazing with Viridian protection glass, you will feel completely safe at all times.
Reduced Rate of UV Fading
Tilt and slide windows configurations
Depending on the design features, sliding windows are:
lift-slide;
sliding folding (accordion);
tilt-sliding;
separately allocate frameless glazing.
In the open position, they provide a good overview, saving space, and such kind of aesthetics that technology can give these days. Closed position gives the room a cozy, comfortable atmosphere in inclement weather and, importantly, reliable protection against intrusion. The tilt function provides the room with air.
Using the price calculator on our website, you can easily and quickly get an idea of what budget you need to purchase new tilt and slide windows. The online calculator will help you calculate the cost of the window, just enter the necessary parameters.
We are glad to see you in the best showroom in Australia
Tilt and slide windows installation
Installing tilt and slide windows is a laborious process, and require scrupulous installation. The complexity is directly preparing the opening for install, so that in the future did not appear such negative manifestations as: fungus from moisture penetration, breach of joints, the appearance of gaps. Unprofessional tilt and slide windows installation can entail some deformation of the structure and to avoid this, contact the professionals.
Suggestions for Selection
Tilt And Slide windows are manufactured in different sizes, so you should match the size of the room, the window space and the space you intend to leave untouched. Consideration should also be given to the hardware. Fittings around the entire perimeter of the sash ensure a secure fit. Fittings can be of the window type, with a one-way handle, or of the door type, with a one-way or two-way handle. Consult with your manager about the type of glazing, so the window will perform its full functionality. And, lastly, trust the professionals!