Tilt and slide windows first saw the light of day in Germany. These windows have recently gained popularity in Australian homes thanks to their seamless design and perfect functionality. One of the key features of tilt windows is that their flexible opening options offer lots of lighting, ventilation and security within a chic design. Check out our range of colours here.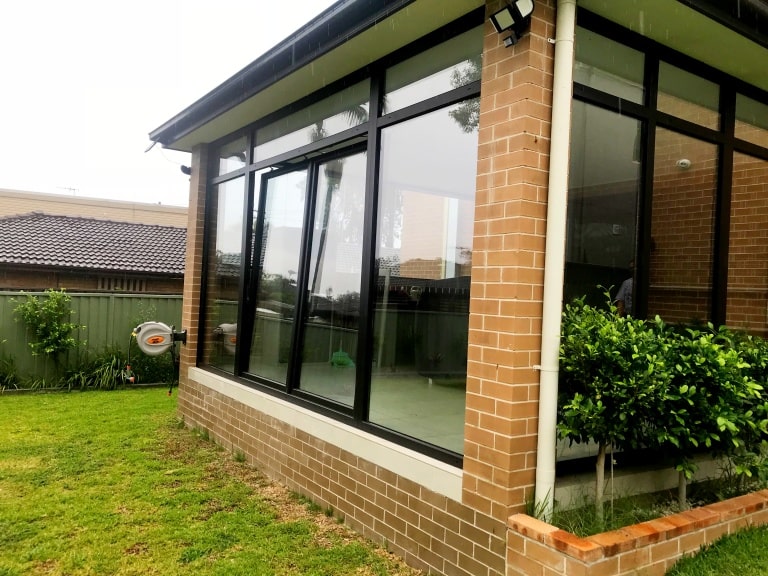 Advantages of A Tilt And Slide Window 
If you're looking for an ideal window solution for ventilation, that has child safety in mind, tilt and slide windows are the right choice. They'll offer you safety restrictions on the windows in your home, whilst still allowing a nice flow of fresh air into your home.Tilting and sliding option allows for greater security because their multiple locking points are operable from only one handle. Another security benefit is that you'll be able to slide the window, tilt it & lock it in both positions. Just in case that isn't enough, the double-glazed toughed or laminated glass panes will again extra security!
Glazing options for our tilt & Slide windows includes being coated with Low-E glaze, as a standard feature. This coating defects UV rays & limits heat transfer. We only use double or triple glazed glass, filled with an insulating air between the panels, effectively trapping the heat or cold air between the panes! Keeping you more comfortable all year around and cutting down on your use of heating and cooling devices, saving you money.
Our tilt and slide window system will ensure that the cleaning of your windows is easier than ever before. Thanks to the easy opening mechanism of a sliding window, you'll be able to clean the window without a fuss both on the inside and outside panels of a tilt and slide window.
Other Benefits
As with all products from Prestige Plus, you can expect to receive:
Low Maintenance – no need to varnish or paint, ever!
UV & Weather Resistance – doesn't fade, warp or rot.
Termite Resistance
Save money on energy bills & reduce your carbon footprint
10 year warranty on all products
High-performance doors with impeccable design, manufactured & installed with pristine workmanship
Please feel free to pop into the showroom or give one of our experts a call! They will kindly guide you towards the best products to reach your needs & aesthetic values