uPVC windows in Sydney
Plastic windows have become a permanent fixture in our lives, overshadowing the usual structures made of wood or aluminium. Plastic profiles are incredibly robust and aesthetically pleasing, and they save on heating costs thanks to their high energy efficiency.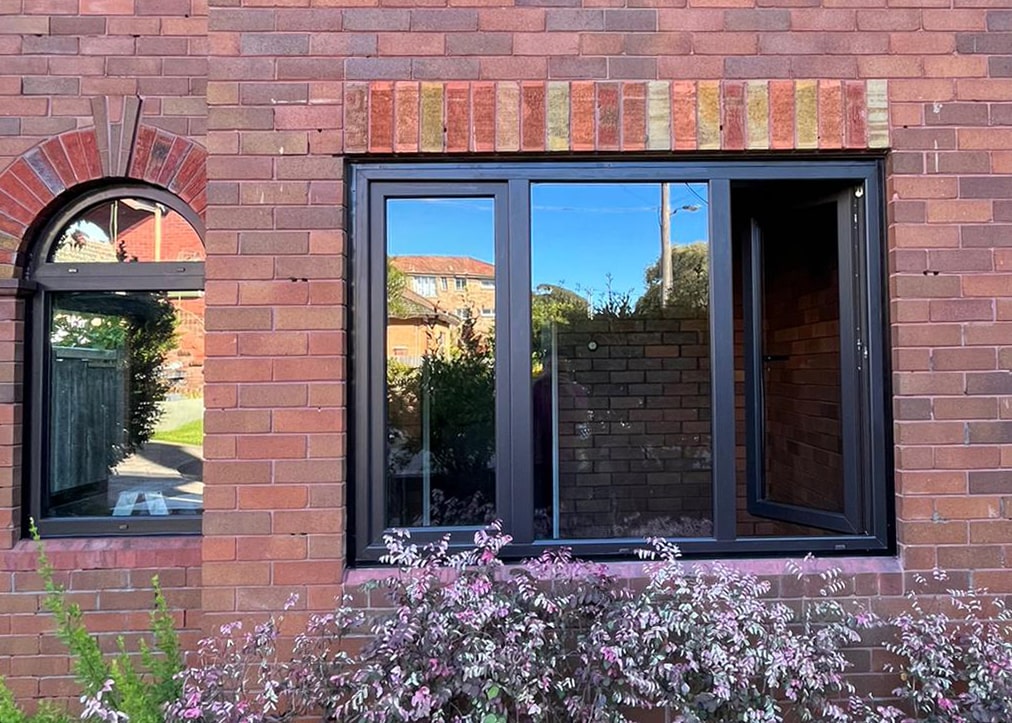 Your worthy choice of uPVC Windows
If you're looking for reliability, durability and quality, then this is the product for you. Rated uPVC windows had found a great popularity across Europe due to their superior benefits & functions, continuing to be the most popular choice for the last 40+ years! There is no comparison to the results achieved with uPVC, when compared to standard aluminium or wooden frames. Prestige Plus pride ourselves on manufacturing high-grade best quality uPVC windows, that are completely customized to achieve the aesthetic desires of each client.
Configurations of uPVC windows in Australia
We offer a variety of configurations of uPVC windows in Australia, make a selection:
In addition there are a number of technical features in various configurations, which can also be selected according to your individual project.
UPVC window solutions for any premises
Due to the rich variety of configurations of uPVC windows for sale, colours and technical solutions, installation is possible in any kind of room. No matter what the design of the room, we will find a solution for every single case!
Need a consultation?
Do you want to buy uPVC windows of the highest quality? Contact us today and our experts will help you to find the best solution for your premises.
Advantages of uPVC Windows
Energy efficiency
This is the most important factor to keep comfortable atmosphere in your room
Style of new uPVC windows
Versatility and perfect design
Reliability
Deceuninck uPVC windows are a good way to protect your security
Source of natural light
Your room will be flooded with sunlight all day long
Tightness
High quality fittings and seals prevent draughts and condensation in the room
Noise protection
A complex multi-component structure means that no annoying noises can disturb the peace
A variety of glazing options are offered to your attention. Glass is manufactured using several technologies and can be tempered glass that doubles the impact resistance characteristics, float glass with a coating that will conduct heat and light, prevent the penetration of ultraviolet and infrared radiation, with magnetron coating, which has excellent noise-proof characteristics. Custom made uPVC windows are also available with multifunctional glazing that combines all the above-mentioned qualities.


Energy efficiency


Soundproofing


Safety
The energy efficiency of glazing is an important characteristic, as it is the quality that is responsible for indoor comfort. Warmth in winter and pleasant coolness in summer is provided by high quality glazing, which is able to retain heat, minimize the penetration of drafts, sunlight, condensation, when the thermal insulation remains at a high level for a long time. Viridian glass solves the problem of energy saving in any season. In any weather your house will be filled with a comfortable atmosphere. Viridian glass is made with the latest technology, which makes living in windy, arid or rainy region coziness.
One of the key factors in choosing quality glazing is noise reduction. Is it worth describing the benefits of quality soundproofing when a room in a noisy region is always dominated by silence and tranquility. Noise neutralization is ensured by thick glass and multi-layer magnetron coating; and high-tech equipment ensures precision manufacturing. Viridian glass is the latest word in high quality glazing, and if you want noise to stay outside your apartment, make the right choice for noise neutralization.
Reduced Rate of UV Fading
Windows should perform, among other things, a protective function, because the comfort of living directly depends on the feeling of safety. Protection glass, namely Impact-resistant glazing uses tempered, laminated security glass, with a vinyl reinforcing film. These components make the glazing strong, resistant to mechanical impacts and durable. Such security glazing provides a high level of protection against intrusion and burglary. By installing glazing with Viridian protection glass, you will feel completely safe at all times.
Reduced Rate of UV Fading
UPVC windows colour options
The colour palette is diverse, consisting of both standard shades and any other colour of your choice. The technology includes natural wood lamination, as well as high-quality coating in colours from the RAL palette. Coloured uPVC window can easily set the tone for any room, organically blends in.
UPVC windows price calculator
You can calculate the price of your future windows using our online calculator, specifying the required dimensions and options, and then you can send us a completed uPVC windows cost and the required configuration for further ordering.
Type
Layout
AVG. Prices
uPVC Fixed Window
900mm x 600mm
$343
uPVC Tilt-and-Turn Window
900mm x 600mm
$765
uPVC Awning Window
900mm x 600mm
$767
uPVC French Door
2000mm x 1000mm
$2558
Contact us today to find out how PrestigPlus experts can help with choosing and installing uPVC windows.
We are glad to see you in the best showroom in Australia
For the convenience of our customers, we have equipped four showrooms, where our products are presented. Our managers will help you to make the right decision when choosing uPVC windows for your home or office, select profile and glazing according to your wishes to solve the problems of keeping warm or cool and reducing noise in the best way, which will definitely increase your level of well-being and help to reduce high energy bills.
Firstly, you need to prepare the opening and in some cases remove the old construction. Without special equipment and experience you cannot do that. Dismantling requires special attention to fixing the old construction, preparing the opening requires to neutralize defects and to ensure airtightness. The installation of the new plastic window requires precision and in some cases additional work to create additional niches. Contact an expert if you want high quality uPVC windows with perfect further installation!
Recommendations for choice
Choosing commercial uPVC windows is not only based on taste. The windows must ensure comfort in the room, provide reliable protection and fit in with the furnishings. You should therefore pay attention to the configuration of the glazing: which window system will suit your premises best – sliding windows, hinged windows, cottage style uPVC windows etc.; what technical features should prevail in the glazing, i.e. do you want to protect yourself against noise, or extra protection against intrusion? Consult an expert and make the right choice!