Nowadays, double glazing is today's standard because of so many thermal capabilities, security and noise reduction. Prestige Plus are specialists in multi-plane glass doors to complement our wide selection of windows, creating a seamless flow throughout. We guarantee premium quality and variety for all of products, providing our customers with a custom made, high security, flawless piece that can be configured to any project. View our 
colour options here
!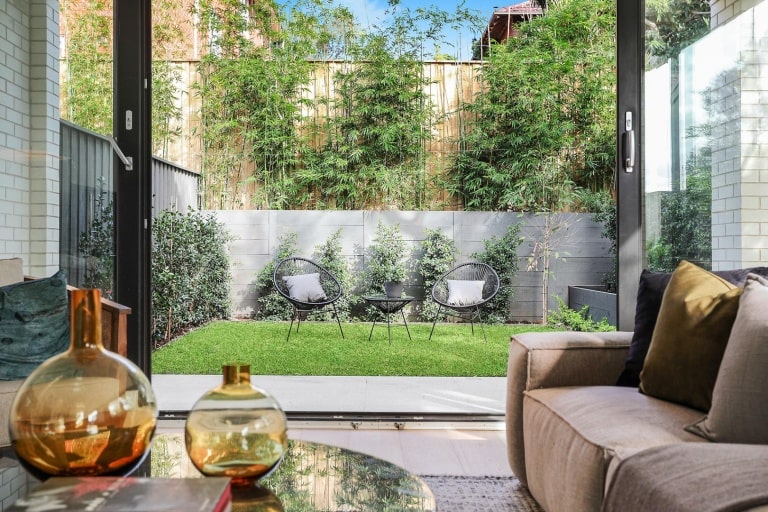 What is Double or Triple Glazing?
Double Glazed & Triple Glazed windows are insulated glass units (IGU) constructed by a combination of multiple glass panes, coming together to create a single window system. Most IGUs are double glazed i.e. containing two panes of glass, triple glazed with three glass panes, both are becoming a regular choice of many families due to energy costs and noise reduction. The panes of glass in IGUs are separated by a spacer, filled with insulating non-toxic gas. The glass is then fitted into window frames, which is made wider to accommodate the two or three glass panes.
With uPVC Multi-Plane Glass Units, Expect:
At Prestige Plus we specialise in uPVC (un-plasticized polyvinyl chloride) doors frames, as they are specifically designed to have superior acoustic and thermal properties. This amount many other benefits is precisely the reason why they are enormously popular and an economical substitute for high-end aluminium doors.
At Prestige plus, we combine the benefits of the double or triple glazed units with the uPVC, to give you one complete extraordinary product. Benefits include
Noise reduction options can increase noise reduction by up to 80% when compared to standard single glazed doors
Improved security
Energy Conservation
10 year warranty on all products
High-performance doors with impeccable design, manufactured & installed with pristine workmanship
Low Maintenance – no need to varnish or paint, ever!
UV & Weather Resistance – doesn't fade, warp or rot.
Termite Resistance
To save money on energy bills & reduce your carbon footprint thanks to the high thermal ratings
Advantages Of Multi-Plane Glass Doors

Better Insulation & Energy Saving

Each IGU has a gap between the two or three glass panes, which has been filled with a non-toxic insulating argon gas. Along with uPVC profile, they make it very difficult for external temperatures to penetrate the door, meaning your home warmer in winter and cooler in the summer! This feature will automatically reduce your reliance on air conditioning & helping you significantly save on energy bills.

Furthermore, double or triple glazed windows reduce condensation, thus preventing the growth of mould and mildew, making your residence a much healthier and happier place for life.  This is combated by the Desiccant in the spacer and tightly sealed edges, you'll have a clear view, free from condensation.

With people working from home, now more then ever it has never been so important to consider the soundproof properties of your windows! Our inner and outer window panes can be adjusted in thickness, to improve sound reduction even further depending on your needs. Our double glazed doors are the perfect choice & combined with out uPVC profile, it can even improve soundproofing by up to 80% compared to standard single glazed aluminum, with our noise reduction options!

Another benefit of double glazed windows is reduced damage to furnishings. Namely, if you opt to install our double glazed windows, the amount of sun and heat entering the room will be significantly decreased thanks to their UV-reducing properties. Our Low-E glazed multi-plane windows & doors will prolong the colour of your carpets, sofas and ease the burden on your timber-flooring!

Security is one of the most important topics to consider when building or renovating a home, which is why Prestige Plus only installed toughened or laminated double or triple glass, as our minimum standard. This ensures that no matter the size of your project, your windows & doors will be safe, secure & aesthetically appealing.

Thinking of selling your home? With benefits like more natural lighting, low maintenance, noise insulation, thermal insulation, energy saving & high security- what more could a new home owner or tenant want! Your initial investment will be easily recognised & rewarded.
For all your double-glazing needs, be it doors or windows, Prestige Plus has the answers. Call us today for a no-obligation chat to see how we can help you.