Features Of The Lift And Slide Doors
Our clients told us they wanted a wide-span, air tight, glass sliding door with great thermal performance. Our Lift & Slide Door was the solution.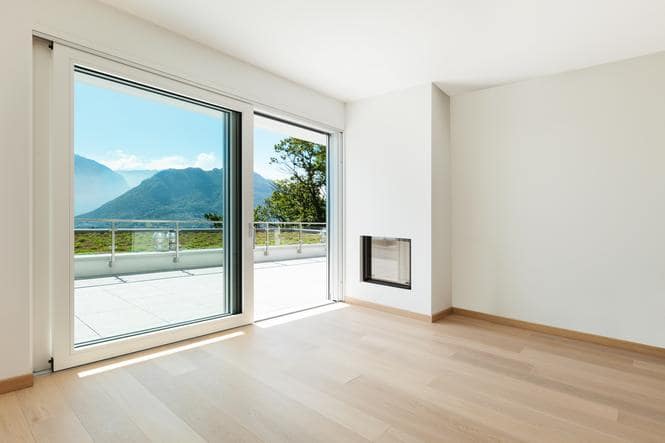 Lift and slide doors can almost replace a traditional wall! All our products come in a massive range of colours or even a timber-look, to suit any home or office – just click the link above to view. Prestige Plus also offer a range of security screens, fly screens or retractable screens.
Lift And Slide Advantages
Wall-to-Wall View
Lift and slide were specifically designed to offer a wall-to-wall view with no obstruction, to maximise your light & view. Each lift and slide door can be altered to fit your space perfectly, creating a dramatic, full-wall opening as the door panels stack to one side. These doors can be 3 meters wide and high! If customised correctly, you can increase this even further. They are truly 'floor to ceiling, wall-to-wall'. Want to see it in action? Click the link to see! 
Energy Efficient 
Lift & Slide doors at Prestige Plus are manufactured using Eco-friendly technology, combining thermally broken frames with low-e coated windows for maximum energy efficiency. These two factors make it significantly more difficult for external temperatures to penetrate through, reducing your need for heating or cooling devices, saving you hundreds on your energy bills! 
Maximum Noise Reduction
The same qualities used to improve thermal properties, also doubling as a sound-proofing dream! Lift & Slide Doors are one of the best options to achieve maximum noise reduction due to the uPVC profile & thick glass combination. Being such an air-tight & secure design, our noise-reduction glass make a perfect match to block out those bustling roads or outside noises. This products proven to improve sound-proofing by up to 80% in comparison to standard single glazed aluminium!  
Easy-Use
Operating our lift and slide door is very simple due to the high quality hardware & ingenious design, being able to carry weights of up to 400 kgs & yet feel so light in motion! Their flawless designs includes high security, with a multi-point locking system & double or triple glazed with toughened or laminated glass – as a minimum standard! Your home will feel & look seamlessly secure. 
Our doors will meet the highest demands of quality and design, according to the latest regulations, helping you create a comfortable and welcoming ambiance in your residence. Contact Prestige Plus for any advice and guidance you need.